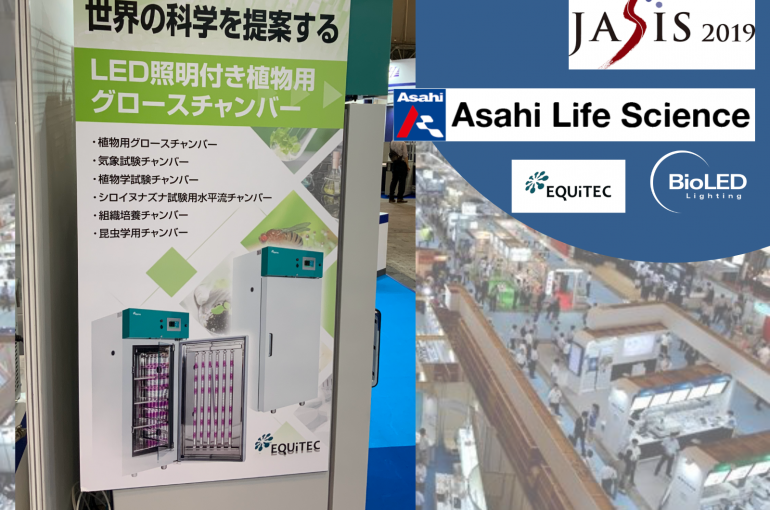 JASIS Tokio 2019 – Life Science Innovation Fair
Japan is one of the most competitive markets in the laboratory devices and life science industry. This year we had the chance to attend JASIS 2019 in Tokio city. It was possible with the support of Asahi – Life Science our official distributor in Japan.
Along 3 days we had the chance of listening to the requirements of the Japanese market and accomplish 2 capability sessions with the Asahi sales team. They have a proactive and technical sales department to attend the needs of their local market.
Asahi is one of the top LED grow chambers in Japan with a full portfolio of solutions from walk-in chambers to in-vitro chambers. In cooperation with Equitec, we provide customers high-end applications for research centers like Drosophila, Arabidopsis or Tissue culture.
Thank you guys for your support, hope to see you next year,